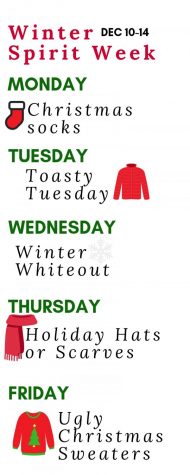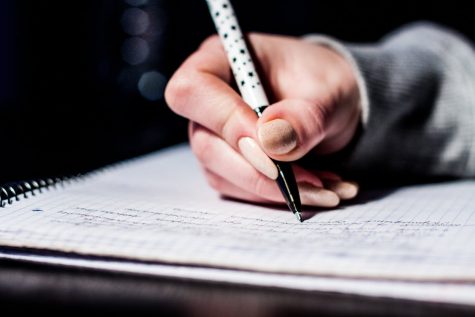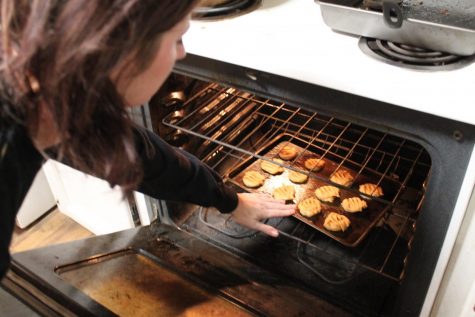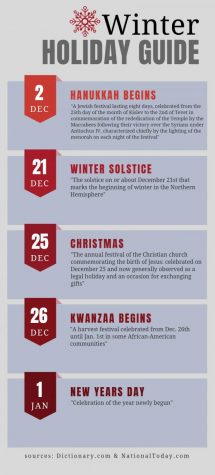 Student Senate And Shawn Courtney Will Be Having A Christmas Spirit Week On December 10-14.
Monday- Christmas Socks
Tuesday - Toasty Tuesday
Wednesday- Winter Whiteout
Thursday- Holiday Hats Or Scarves
Friday- Ugly Christmas Sweater
Take your picture with Santa Claus on Friday, December 14 for $1.00, all proceeds go to Special Olympics.
Wednesday, December 12th during Panther Time in the main gym, if anyone is interested in playing for the Women's soccer team this Spring, there will be a meeting to meet the new coaches, talk about winter conditioning, as well as the upcoming season. The entire women's soccer staff can't wait to meet and discuss the upcoming season on December 12th during Panther Time in the main gym. Go Panthers!
On Tuesday, December 11 at 10:07am during Panther Time in room 604 there is a meeting which will outline the procedure to take, or retake, both the US Constitution test and the Missouri Constitution test. Seniors, check your email to see if you were assigned a Panther Time appointment to attend.
The Rp Daily Grind is selling muffins through the month of December to help support the Adopt A Family program. Come get a muffin for $2.00 and all the proceeds will go toward helping one of our families in need this Christmas. We thank you in advance for your generosity!
Tonight there will be a RayPecNow fundraiser at Panera Bread at Belton!! You must show a digital or printed copy of the flyer in order for proceeds to go to the department.
Are you taking dual credit college algebra next semester? Get an early start on your "summer assignment" by coming to Mrs. Elmer's room, 122, during panther time.

Loading ...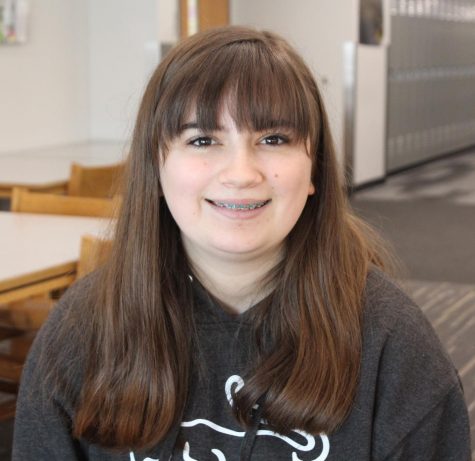 Martha Campos, Editor-in-chief
What extracurricular activities do you do?  "I do theatre...
Martha Campos, Editor-in-Chief
How do you contribute to Ray-Pec? I am a paraprofessional,...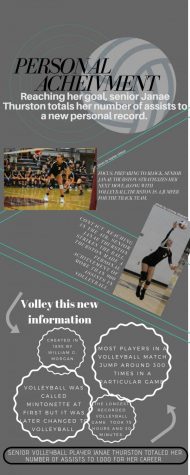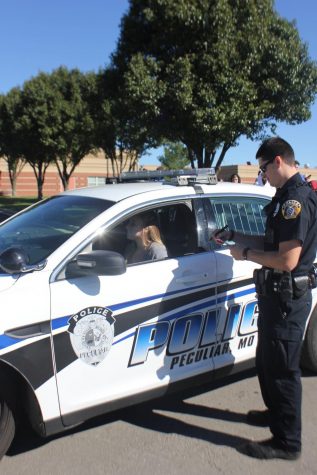 Zoe Blackburn, News Magazine Design Editor
November 6, 2018 • No Comments
Law enforcement class participated in an activity, that gave students the chance to step into the shoes of a police officer. Students in Law enforcement took part...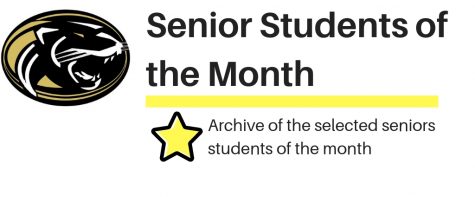 October 16, 2018 • No Comments
September Alec Rath Tammy Yang Josh Putney Sydney Booth October Shane...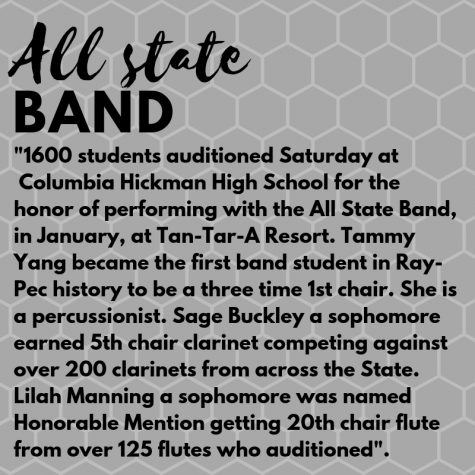 November 12, 2018 • No Comments
Uses for the New Raymore Activities Center Communities like Belton have multipurpose gymnasiums for the community to use. Raymore is now equipped with the new Raymore Activities...
November 7, 2018 • No Comments
West Central Missouri Music Educators held All-District Band auditions, Saturday, November 3rd at Warrensburg High School. The West Central region had over 40 schools send...