Students Against Climate Change
Climate change is slowly affecting the world. Some people believe there is no way to get involved. In reality, there are so many ways that students can get involved in reducing climate change.
Kourtney Thompson, 9th grade biology teacher, believes that climate change has many negative effects.
"Climate change affects everyday life by harming endangered species and producing tides that create less land" said Thompson.
Students can be more involved in climate reduction in many ways. Some students feel as though they cannot help out but there are so many ways and many high schools provide some.
"Students can reduce, reuse and recycle and also listen to podcasts and work on the climate awareness project to become educated about climate change," said Thompson.
There are also ways to get involved with community service projects that could help with climate change. Doing certain sports and activities will have students participate in community service.
Connor Gatlin, sophomore varsity wrestler shared some ways that the student body helps participate in climate change reduction.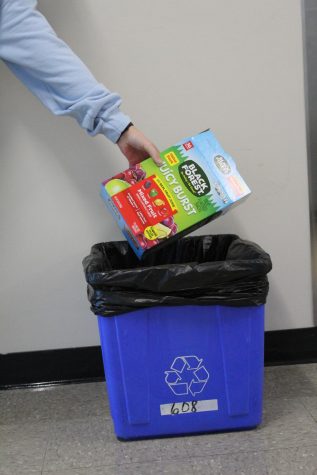 "During the wrestling season, I think we have some community service plans and I believe during football season they also did some community service type stuff." said Gatlin.
Getting climate change heard is sometimes difficult. Many teens agreed that they barely hear about it. Recently, more and more students have been noticing small changes and seeing climate change show up more and more.
Hannah Rayburn, a freshman at Ray Pec is looking forward to all the ways climate change awareness is being spread.
"I have seen climate change awareness posts on social media more and more each day. I see a lot of teens reposting information about climate change." said Rayburn.
As you can see, there are many ways for students to get involved in climate change and it is an important movement for students to hop on board with!
"We'll see rapid species decrease, less amount of space and more competition for resources if we do not start the change" said Thompson.
We can impact the environment in many different ways. There is so much going on in climate change and there are many ways we can impact the environment.
"Picking up trash or things that are harming the environment while making small efforts to make a change and difference will really help impact and hopefully somewhat reverse climate change" said Rayburn.
Today, we stray further from a clean and healthy environment that is not affected by climate change.
"In the future I hope to see us work together harder and focus on the climate change reduction movement" Said Gatlin.