High School Basketball Players Talk: Their Motivations, Inspirations, and Post Graduation Plans
Many students thrive on high school sports. It brings the excitement, entertainment, and joy to high school experiences, and for most, it goes past those school walls.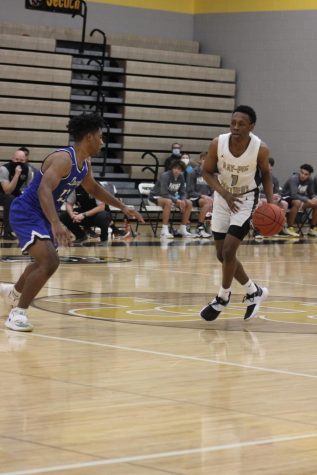 High school itself can be stressful enough for students, and especially with athletes, sometimes juggling their work and personal life along with their sport can be overwhelming. Junior basketball player I'Ryan Allen enjoys the escape that playing provides.
"I play basketball because it's a way for me to escape what's happening around me and in the world in general," said Allen.
Every athlete has a different testimony and reason why they play their sport, girl's basketball player, senior Samantha Hellums, shares hers.
"I've been playing sports since I was five years old, I started with basketball and tried just about everything I could, so it has just been a part of my life. In the future I am going to play for four years at Columbia College" said Hellums.
Oftentimes, athletes have someone who has inspired them or driven them to want to become better athletes. Allen shares his greatest inspiration.
"My brother inspired me to play because I've been watching him play since I was a kid, and I wanted to be just like him. He always pushed me to be better than him and watching how he handled himself on the court and the confidence, swag, and leadership he carried was something I admired and ultimately made me want to play basketball," said Allen.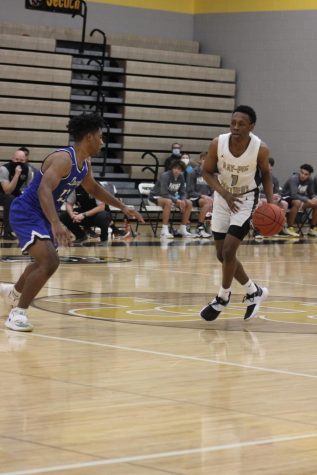 A lot of athletes look up to other athletes. They watch each other and analyze what the other person does to make them more successful. Oftentimes, those they look up to are very similar to themselves.
"Sharife Cooper is my favorite player because I feel like there are similarities in how we play. He is a leader, he always gets his team involved all while getting his at the same time. He has a dog mentality meaning he's never satisfied, he always wants to do and be better, and we have that in common," said Allen.
Sports for a lot of people is for the entertainment aspect, but for these players, it means much more. They put their all into their craft and work hard to get better and go further in their athletic careers. It is much deeper than scoring for their team for a lot of players.