Polar Plunge
Polar Plunge has been happening since 1920. For many years, Polar Plunge has been an annual fundraiser for Special Olympics. Each year, members of the Student Senate raise money, and then run into freezing water.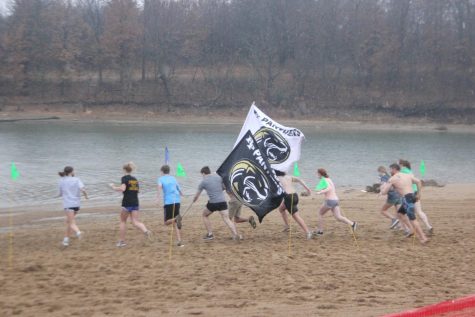 History teacher and Student Senate sponsor, Jeff Moore is the reason the Student Senate has been participating in the event. The district has been a part of Polar Plunge for 15 years, according to Moore.
"The Student Senate has been participating in Polar Plunge for about 15 years and it has always been a blast," Moore said.
Ever since the district has participated in the plunge, they've always been the most prominent school to plunge. The district has always had the most people and raises almost the most amount of money. In the 15 years they have been participating in Polar Plunge, they've always raised a substantial amount of money.
"Over those 15 years, we have raised well over $100,000 for Special Olympics and almost always have the largest number of plungers," Moore said.
Since the district has been doing Polar Plunge for such a long time, many different students and teachers have taken the Plunge after raising money. Senior Ashlyn Martin is one of the students that have been participating in Polar Plunge. Martin really enjoys being a part of it and recommends others to do the same.
"Yes, I one hundred percent recommend that other people take the Plunge. It's so much fun and it's an experience you'll never forget," Martin said.
Newcomers in the Student Senate, like freshmen Isabella Davies, have enjoyed their first year participating in Polar Plunge with their friends.
"I will do Polar Plunge again next year because it was really fun participating with everyone in the Senate," Davies said.
Everyone does not have to plunge, so Martin hasn't always participated in it. But she doesn't plan on stopping anytime soon.
"This is only my second year participating in Polar Plunge. However, I hope to continue in college whether that be forming a team or just raising money," Martin said.
Due to COVID-19, Polar Plunge wasn't the same as the plunges as it was in the past. Davies never had the experience before COVID-19, so she doesn't know how the plunge typically goes.
"Well obviously we have to socially distance, and it won't be a bunch of different districts together like it probably used to be," Davies said.
Students like Martin would know how difficult it got to raise money this year. The Student Senate and others involved sold chocolate bars in previous years. Even though it was harder for them to raise money, they persevered and found a way.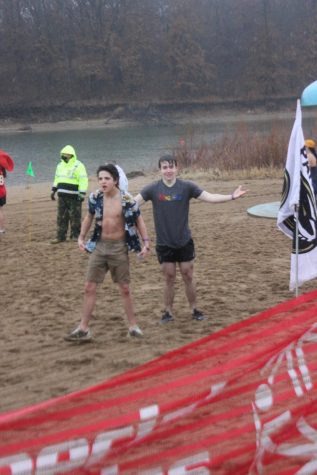 "I would definitely say it was more difficult raising money this year. We weren't able to do a lot of our usual service projects that help raise a lot of money (like selling chocolate bars). We had to be a lot more creative this year. It was also more difficult getting approval on a lot of things due to the COVID guidelines," Martin said.
Raising money for Polar Plunge is a big event for many people. For Moore and our community, it's important to them since they are able to help support the people who need it the most.
"The MASC (MO Association of Student Councils) of which we are a member has chosen Special Olympics as their charity of choice. The Special Olympians at our school are very important to us and we want to show our support," Moore said.
Polar Plunge has been raising money for students around the state with special needs to have the money they need to compete in Special Olympics.
"It goes to the MO State Special Olympics which funds Special Olympic games throughout the year and across the state," Moore said.
There are many purposes for Polar Plunge. It could be to raise money for different causes, spread awareness for something, or even just have a reason to plunge. For Martin, the main purpose is to spread awareness for Special Olympics.
"The real purpose of Polar Plunge is not only to raise money for the Special Olympics, but to help raise awareness and give a reason to donate. In order to plunge, you have to raise a certain amount of money, so plunging could be seen as an incentive. It really just depends on how you look at it," said Martin.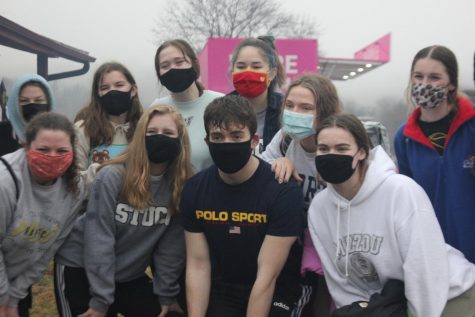 Although this year has not been ideal, the Student Senate has still found a way to participate in the plunge. The district will participate in this event for many years to come, and continue to make a change in our community.