A life changing decision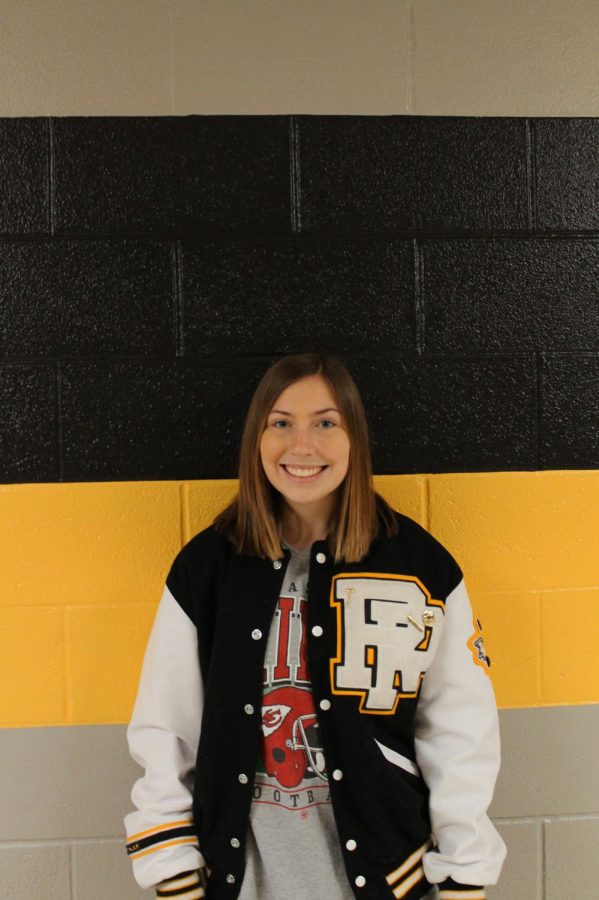 This year, junior Emma Beltz has made the decision to commit to Kansas University. Beltz has made an effort to make sure she feels good about where she is going, and that this school is fit for her skills both academically and athletically.
Beltz has made difficult decisions in finding a school throughout the years which has made her decision feel right. She researched four different schools in her path to picking the right one.
"I have actually been thinking about my future since freshman year, soccer recruiting is very early, so it took me about two years to probably decide what I wanted to do, but I finally chose KU because I am a homebody and I want to stay home. They just won the Big 12 so that was kind of an, 'I want to play there." said Beltz.
Beltz looked at multiple schools, weighing options for soccer and academics. The ability to have a good future is something she strives for everyday.
"So I basically was deciding all sophomore year and part of junior year. I thought I wanted to go to Texas A&M, but my parents did not think I knew exactly yet so I prayed about it and just wanted it to be over with. I feel like I finally knew what I wanted with no doubts in my decision. When I decided, I knew the entire time I wanted to go to KU." said Beltz.
Junior Reece Dunsworth has been supporting Beltz for a couple years now and wants to see her succeed. During the period of time Beltz was deciding Dunsworth was there trying to keep Beltz focused on making the right decision.
"It's been a really long journey, there were ups and downs in it, and I didn't expect it to end as good as it did… When I told her, you can't really just look at how good the soccer program, you gotta follow your education too because in the end that's why you are there," said Dunsworth.
Dunsworth was there for when Beltz got bad news from a college she wanted to go to, and wanted to make sure Beltz did not give up.
"I gave her positive reinforcement. She knows she is a good soccer player, it's just a matter of what the colleges were telling her. She knew what type of player she was… She got shot down from a couple big colleges and that put her down, but I told her that you just don't get recognition from those colleges for nothing you have the skills." said Dunsworth.
Beltz will continue to play for the Panthers another year and will start playing for the Jayhawks in 2 years as she will continue to get better in soccer and academically during the rest of junior year and into sophomore year.