Tough switch up: Katlynn McConville feature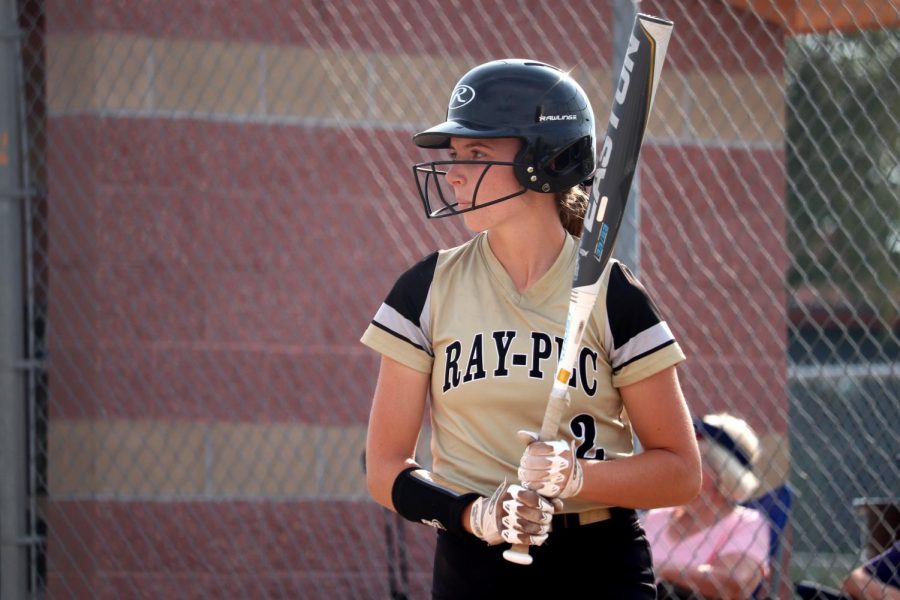 17 year old Katlynn McConville had a tough decision to make going into her senior year of high school. McConville played volleyball her freshman, sophomore and junior year but she wanted to flip the switch. 
McConville decided to quit playing volleyball for the school and play softball her senior year. So many people have asked her why she switched to softball her senior year.
"I am planning on playing softball in college so it will help me prepare, but leaving volleyball was the best for me in the long run," said McConville. 
McConville worked with the softball team during the off season to try and get ready for the season. Her coaches encouraged her transition with hard work.
" I think it is going really good, one of the things that have really helped her to adjust to softball from volleyball is she started working out with the softball team during the off season," said Renshaw
She has grown up playing sports almost all her life she has played volleyball and softball both for about 12 years. She plays on competitive club teams for both sports outside of school. 
"I play on a competitive softball team named Zephyrs and for volleyball I play on a competitive team called Southland Aces,"said McConville
McConville has been thinking about making the transition for a while now, but she never got the chance to do it. What she wanted to do was play two years of volleyball and two years of softball, but it did not end up like that for her. She had to have a lot of courage to quit her school volleyball team.
"Don't be afraid to make a tough decision if it's the best thing for you," said McConville. 
McConville was given a tough situation to approach, but luckily she had her family, coaches, and teammates behind her while she makes the switch. There has been a lot of changes with the coaching staff and players but she is enjoying the changes.
"The coaches are just completely different, but everyone is very welcoming," said McConville
The coaches have helped her a lot but, her teammates have made the switch better. The team has grown closer to her while spending time with her at practices and games.
"She was around the varsity girls which really helped the transition to be a lot easier, she has adapted really well to the team and the other girls get along with her very well," said Renshaw
 Her volleyball team was sad because they all got really close over the years they had played together. She has played with some of the softball girls before so when she went to play softball all the girls were happy that she decided to switch,
"My volleyball team was upset about me switching but they knew it was for the better, and my softball team was excited," said McConville.
McConville is enjoying the switch, and the people. Her fellow teammates are supporting her transfer from sports, and the coaching staff could not be happier. Although there are a lot of changes she doesn't regret the switch. Even though the volleyball team will miss McConville she is moving onto bigger, and better opportunities for her life, to better her future.