Photo of the day
Madie Young, Assistant Online Editor in Chief
September 9, 2019
Hang on for a minute...we're trying to find some more stories you might like.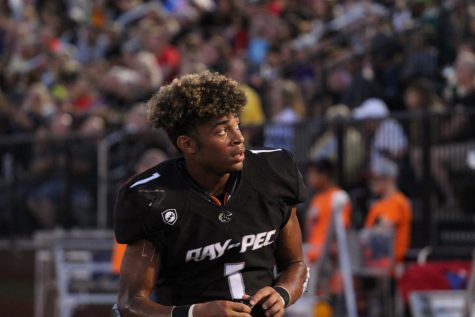 photo of the day taken by junior Madie Young
Crowd. Looking out into the student section, Senior, Gabe Shanklin had just gotten off the field and stares out towards the bleachers. Shanklin along with his RayPec team had been playing against Park Hill South.