Yordano Ventura
Hang on for a minute...we're trying to find some more stories you might like.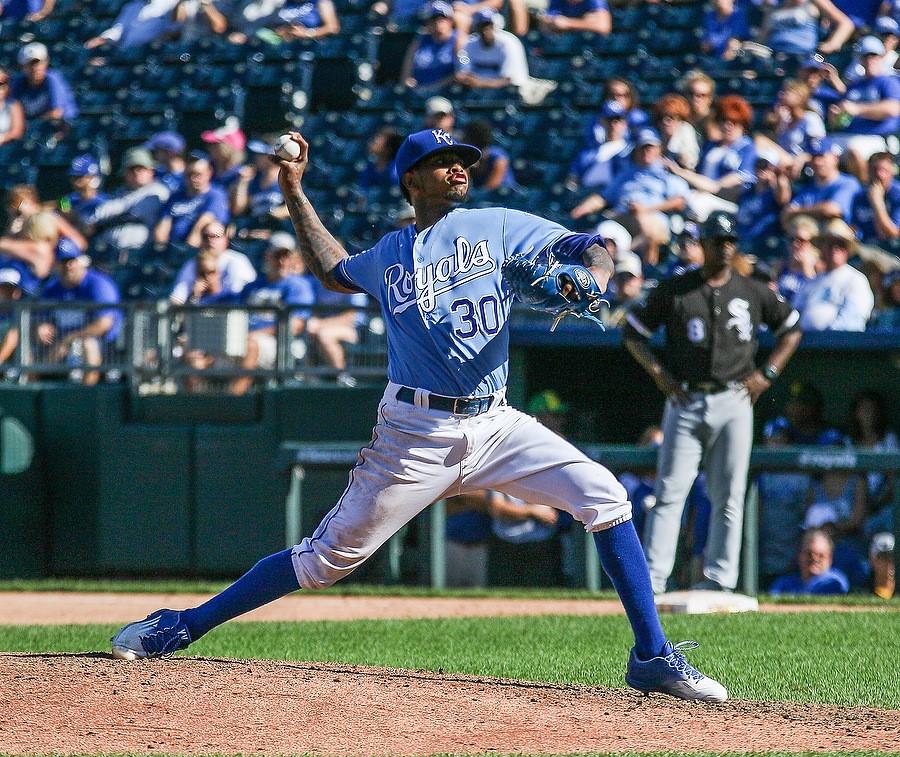 Credit to Kansas City Royals
Imagine. A young boy from the Dominican Republic, with one set dream. To become the best Major League pitcher the world has ever seen. With a blazing fastball, filthy changeup, former Kansas City Royals pitcher Yordano Ventura was that kid. Born in Samana, Dominican Republic, Ventura had baseball thrown into his life from birth. Everyday he would head down to his local diamond and play with the neighborhood kids. His peers soon discovered his throwing abilities, and he instantly became a hometown hero. He became so big to the people of the Dominican Republic, that the Kansas City Royals Dominican Academy decided to give him a look. Once the scouts saw what he could do on that dirt mound, they fell in love with Ventura's talent, almost immediately. In 2008, the Kansas City Royals signed as an amateur free agent at the young age of 17. He made his way through the Royals minor league system, and in 2013 made his Major League debut. But, when the Royals made the postseason in 2014, he became a rookie sensation. In every game he started in the 2014 postseason, his record was 5-0 against teams like the Oakland Athletics, Los Angeles Angels of Anaheim, Baltimore Orioles, and the San Francisco Giants. In 2015, he had a 16-12 record in the regular season, and helped lead the Royals to a 2015 world series championship for the first time since 1985. Even though the Royals didn't make the postseason in 2016, he left a positive light on the organization. And even though Yordano Ventura is no longer with us, his light will never be out. In the 3 years Ventura was with us, he expressed himself in a way Kansas City will never forget. Through the good times and the bad times, Ventura left his mark on his organization, his friends, and most importantly, the game of baseball. If there is one thing that Ace left the city of Kansas City with, is one word. Perseverance. From looking at what Ventura went through to get where he was,  it is a phenomenal book to be read. Thank you, Ace.