Color Guard travels to Oklahoma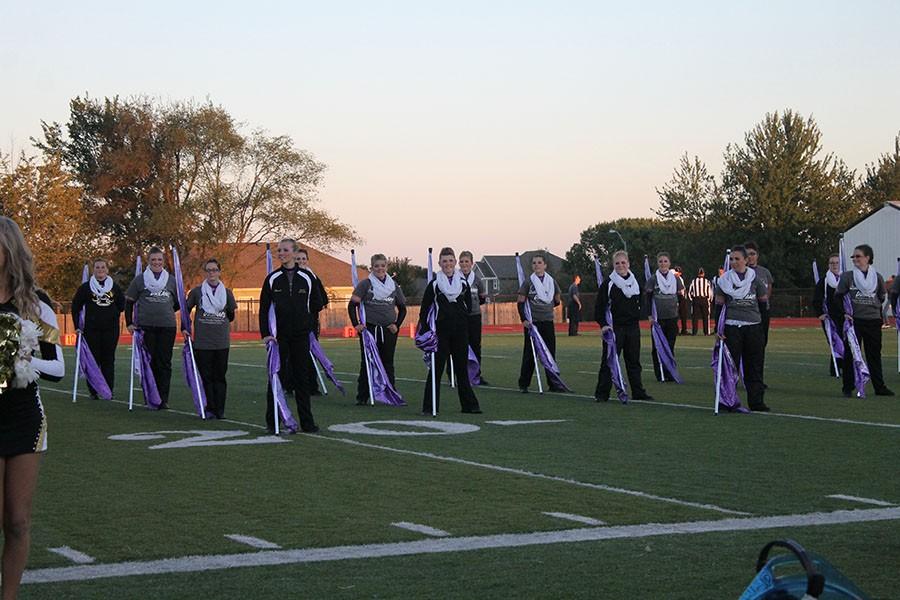 Katelynne Schulze, Reporter
October 12, 2015
This past weekend, color guard traveled all the way to Broken Arrow, Oklahoma to compete in the Broken Arrow Invitational. After the football game against Blue Springs on October 2nd, the color guard traveled by bus to Broken Arrow and arrived at about 1:30 am Saturday morning. They then competed that following afternoon, and then competed again in the finals that same evening.
"We made finals for the first time ever. Broken Arrow is the hardest competition that we go to, so making finals for the first time ever was a great accomplishment," said Cecil Short, head coach.
"By far the way that the team felt coming off the field in the final performance. We had kind of a rough preliminary performance. We had a girl injure her knee, we had a girl get punched in the face. So when those kinds of things happen, you look for a really good finals performance, and our finals performance was by far the best performance we've ever had,"said Short.
The Color guard's main goal was to make it to finals no matter the place. All in all the team's goal was achieved.  After this accomplishment, the color guard's focus in on cleaning routines, practicing, and improving their performance  for upcoming competitions.
"A lot of the stuff that the color guard is doing is going really well, and so our focus right now is taking some of the things that are maybe still not quite clean as far as choreography goes, and figuring out how we can modify and maybe simplify them," said Short.
The color guard is also working on starting their indoor routine, a performance that is just them in the gym without the marching band . Short plans to have his team learn a brand new routine in about four hours. Color guard will continue practicing and performing at football games and their next competitions.