Softball sets goals for Districts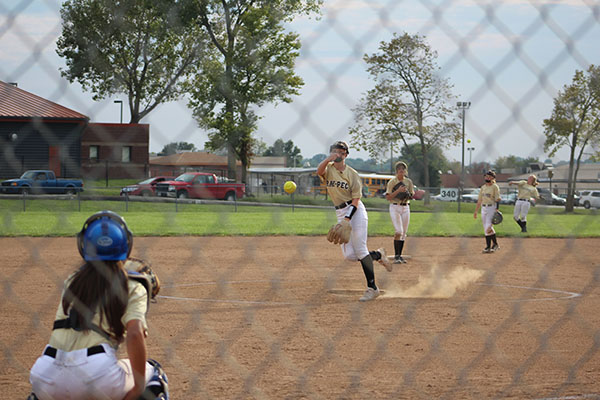 Hang on for a minute...we're trying to find some more stories you might like.
A goal has been set for our 2015 softball team; district champions and playoff bound. This team has been working individually and together all season long.
Midseason, the team had a 3-5 record. Since then the record has obviously changed. So the road to districts may be a little rocky, yet the hopes for the RP softball team is to go all the way
"We do strength and conditioning November through May, and during the summer most of the girls play travel ball with other teams." Said James Brown, head coach.
Now that the season is in full swing, Brown hopes for his team to get better at each practice and each game.
Many girls on the team have high hopes for the season.
¨I want us to go far in districts, and by October be ready to play," said Junior, Callie Martin.
"I don't really care how many games we win this season, I just want to get better as a team. A district championship would cool." Said Senior Toni Martin.
As one can conclude, this season is not all about winning or losing but just getting better as a team. Most girls, like Toni Martin and  Callie Martin, have been playing since they were young. It can sometimes be difficult to have students from all different teams around Kansas City put on the same team, but the varsity team definitely working together. The team hopes to continue to improve as they head into the final weeks of the season.