Free phone sanitation
Hang on for a minute...we're trying to find some more stories you might like.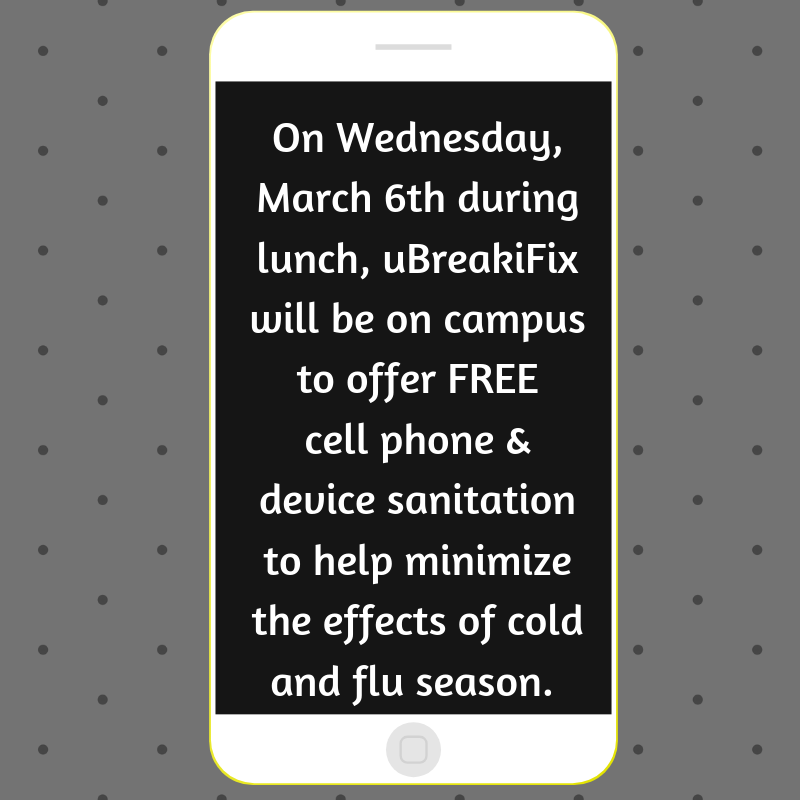 A recent study found more than 17,000 bacterial gene copies on phones of high schoolers. The local Raymore business will be in the cafeteria with their patented 'Smartphone UV Sanitizer & Spray' for any student that would like their phone disinfected.