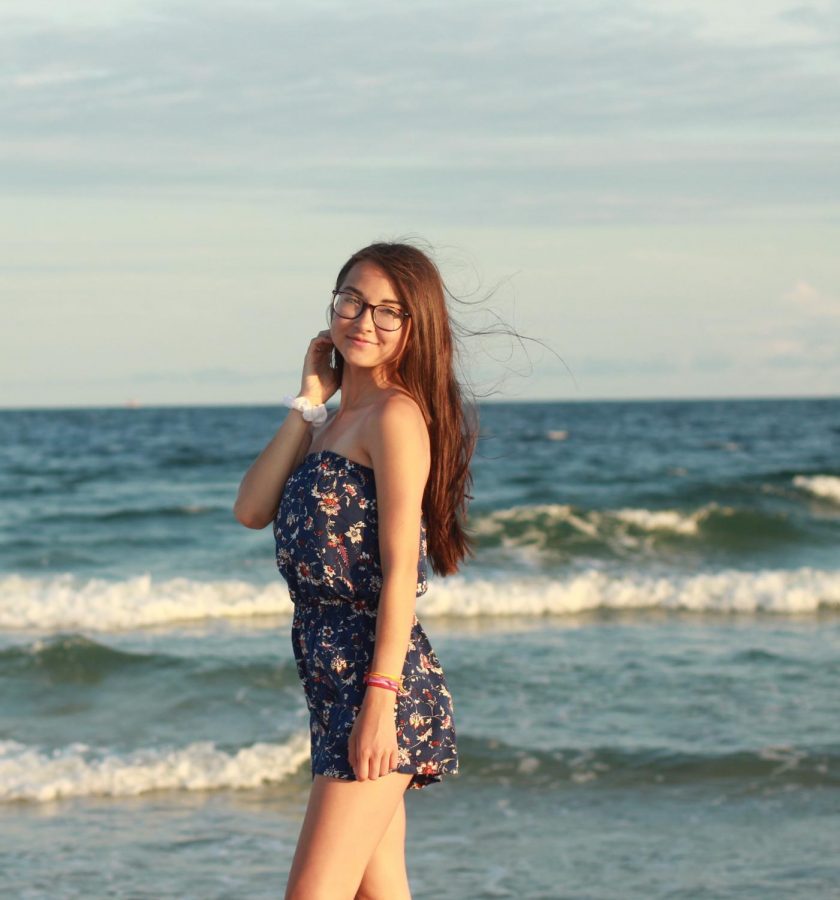 I joined Ray-Pec journalism my freshman year. At first, I did not excel. But I think it's because I was pushing away something that I knew would flip my whole life upside down. Ever since I dove head first into journalism, I have never resurfaced. Writing, designing, and photography has become my life. I eat, sleep, and breathe AWPC and CMYK. Everyone who is close to me knows that if I'm not answering my phone and have gone missing, I'm probably hiding out in room 811.
For most of you, you have no idea what this means. But each of you knows what it is like to fall in love with something. Whether it's art, football, theatre, cheer, or the 100 other things that go on around this high school. We all have that place we call home, and I'm lucky to call RayPecNOW mine.
It is a privilege and honor to get to serve not only as a staff member in this department, but an editor. And not only an editor, but an editor-in-chief. I'm living my dream in front of all of you. Now as scary as that is, I can't imagine it any other way. Being in this leadership position has taught me so much about myself, as well as what life in the real world will be like.
Here at RayPecNOW, we strive to not only inform, but to challenge our community. We pour our hearts into our work. That is the beauty of journalism. You are allowed to challenge to society while publishing work that matters to you.
I am so blessed and thankful everyday that I dove into this crazy world of journalism and that I continue to challenge myself, my staff, and our community. Journalism matters, and that is how this generation will change the world. Thank you for supporting us.
Grace Rogers, News Magazine Editor In Chief
Feb 27, 2020
Feb 07, 2020
Nov 17, 2019

Buy your yearbook

(Story)

Sep 18, 2018

Student senate: decorates the halls

(Story)

Aug 30, 2018

Varsity boys soccer (8/29/18)

(Story)

Mar 14, 2018

Walkout photo gallery

(Story)