Student senate: decorates the halls
Hang on for a minute...we're trying to find some more stories you might like.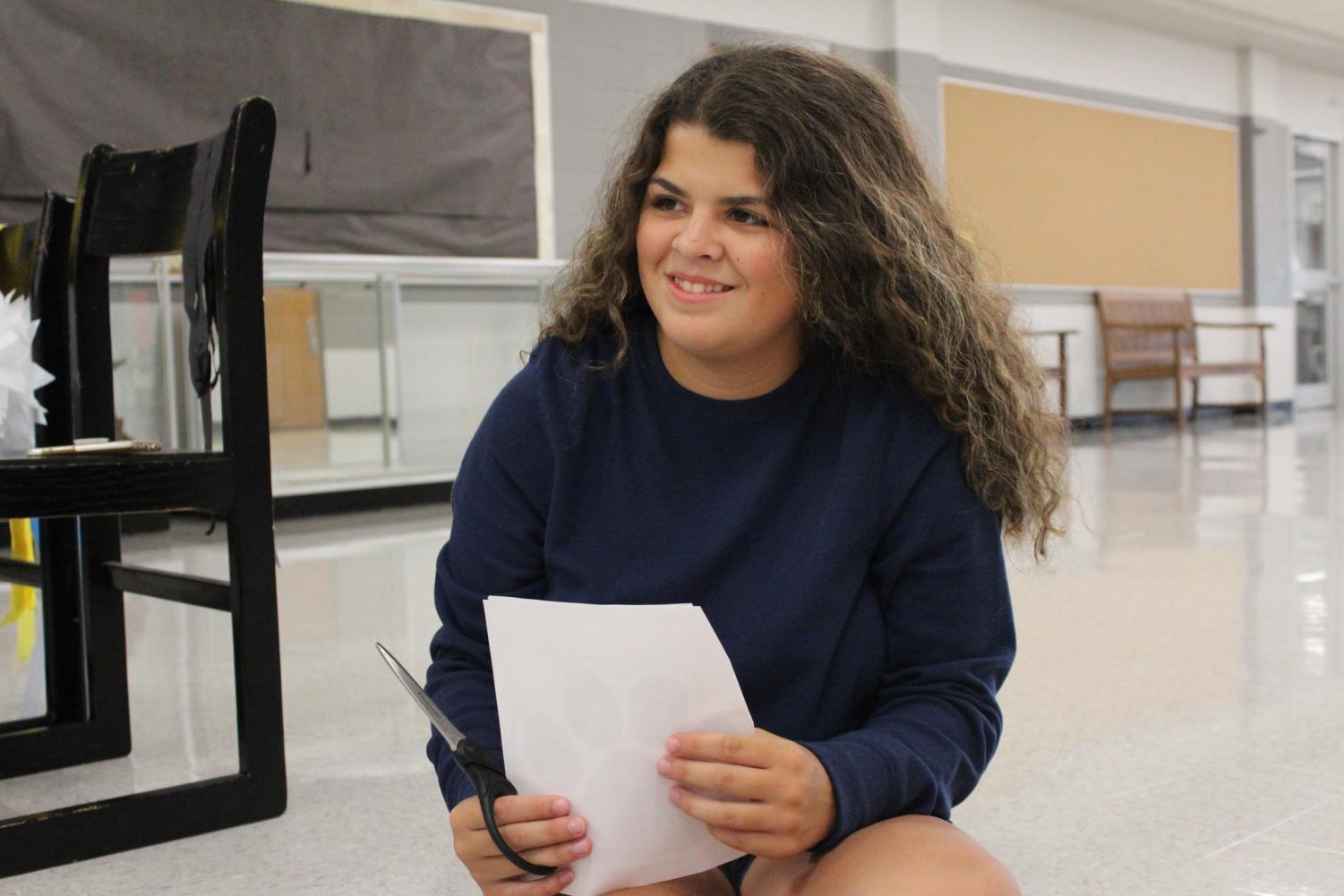 Snip. Cutting out paw prints, senior Bela Gardner smiles at her fellow Student Senate member while they prepare to tape paper paw prints to the tile floor. Gardner is also involved in student athletic trainers and girls basketball.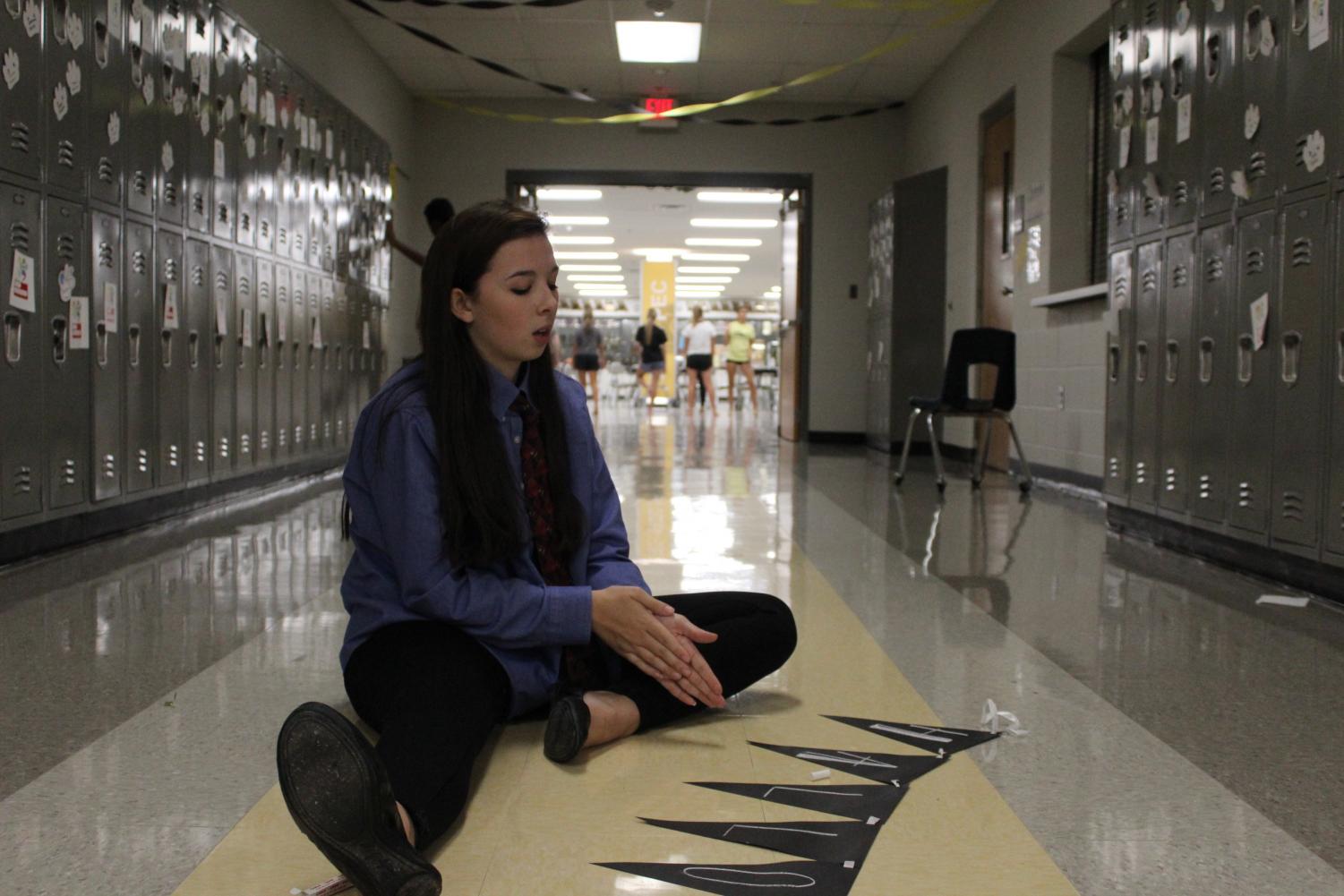 Chalk It Up. Drawing on a chalk board banner, junior Ella Schnake creates a sign for the junior hallway. Every year the student senate splits into grades and decorates their own hallways for a competition. This year teacher Doug Brown judged the hallway decoration competition and the seniors won.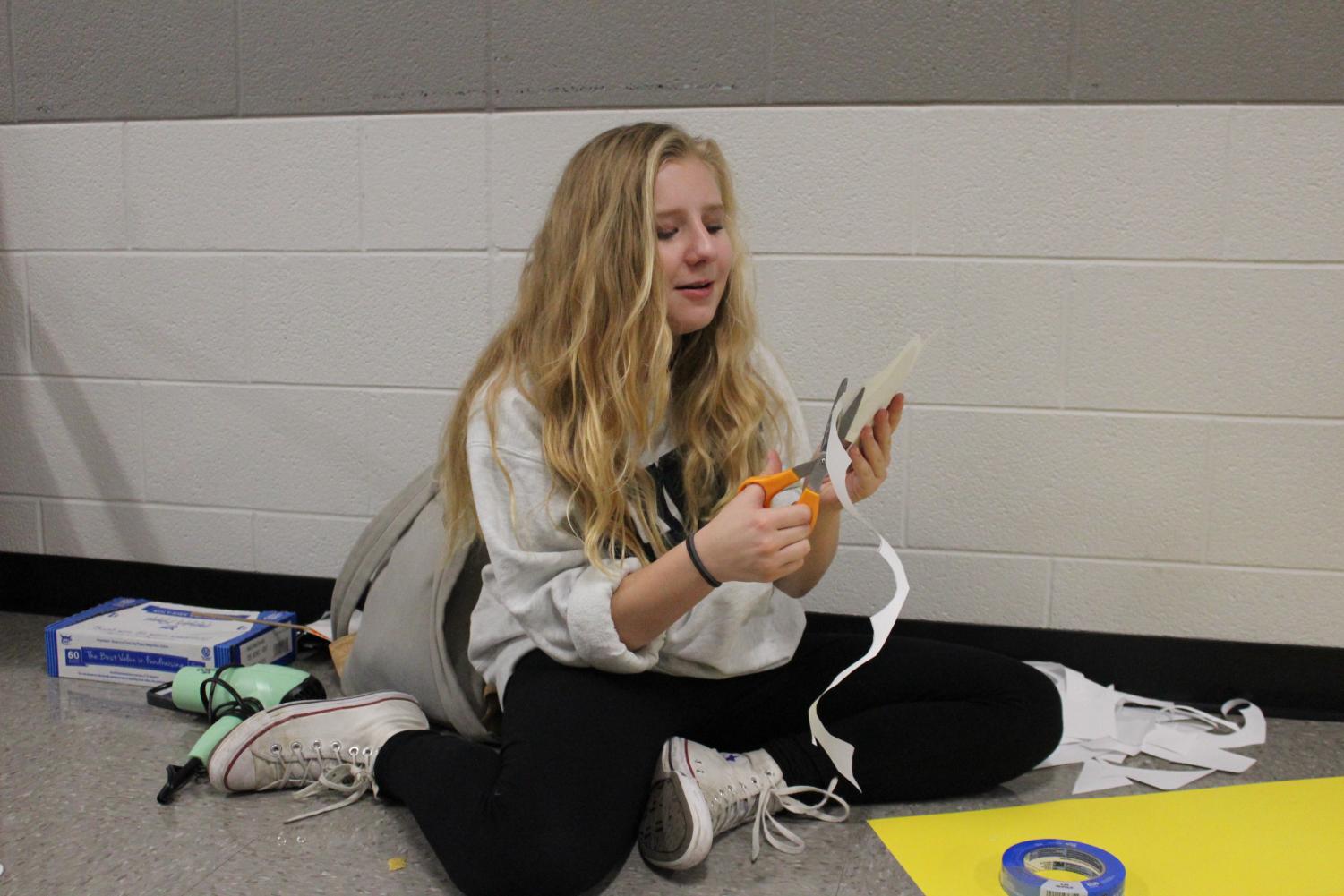 Outline. Trimming out a panther paw, sophomore Kerstin Randolph helps her team decorate the choir hallway. The sophomores that stayed to embellish the school were Randolph, Emma Gomez, Chad Gardner, and Julia Dorweiler.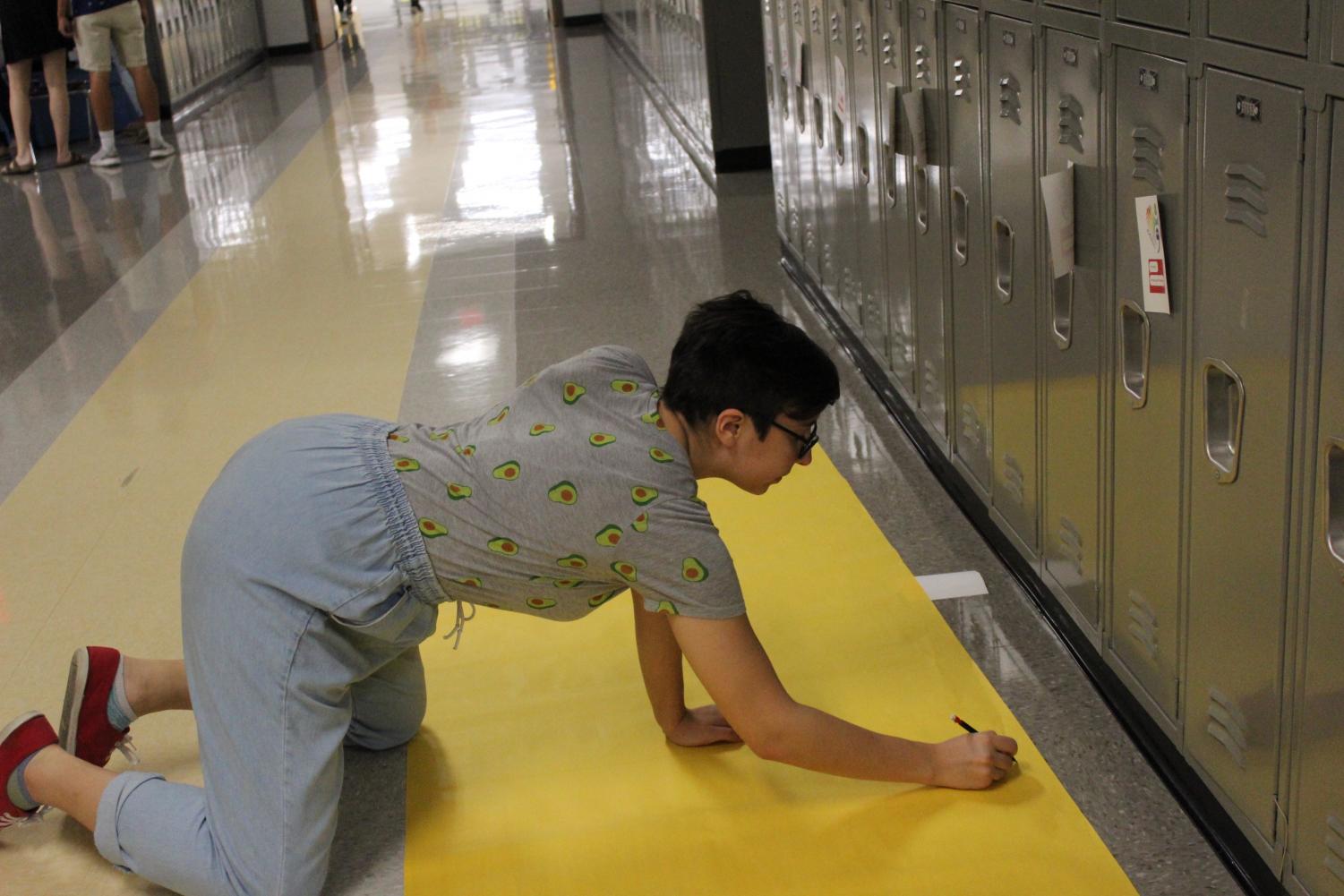 Draft. Penciling words onto her poster, junior Larrissa Wratney puts down pencil before tracing it in paint. Wratney's poster ended up reading "Holy Shipwrecked, homecoming 2018" as this year's homecoming dance theme was shipwrecked. The theme shipwrecked applies because the football team played the Belton Pirates, so the team's goal was "to wreck" their "pirate" ship.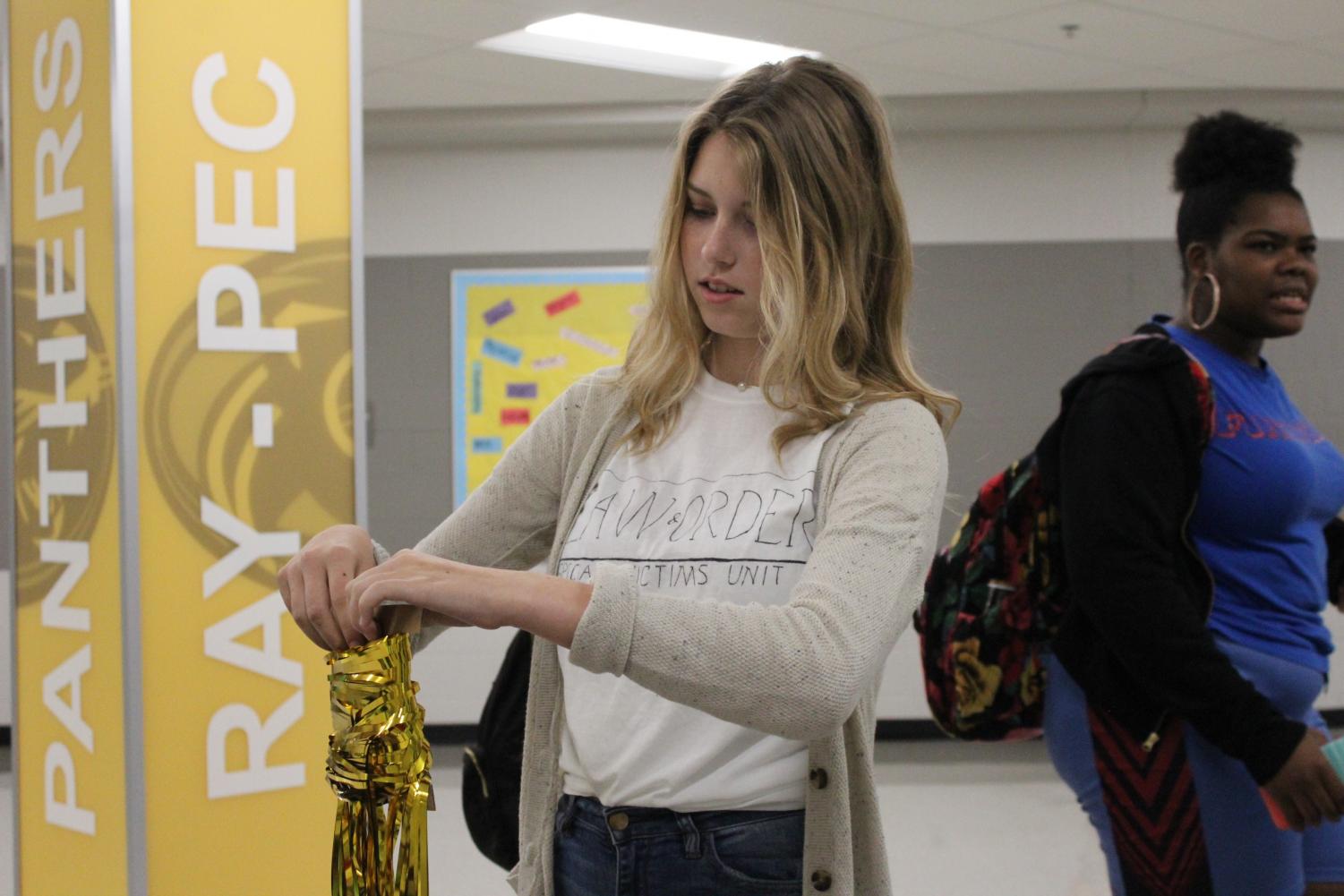 Detangle. Untwisting a gold foil fringe curtain, senior Isabelle Burton assists student senate put up decorations. Burton was also participating in spirit week, as one can tell by her shirt. This specific spirit day was vine day.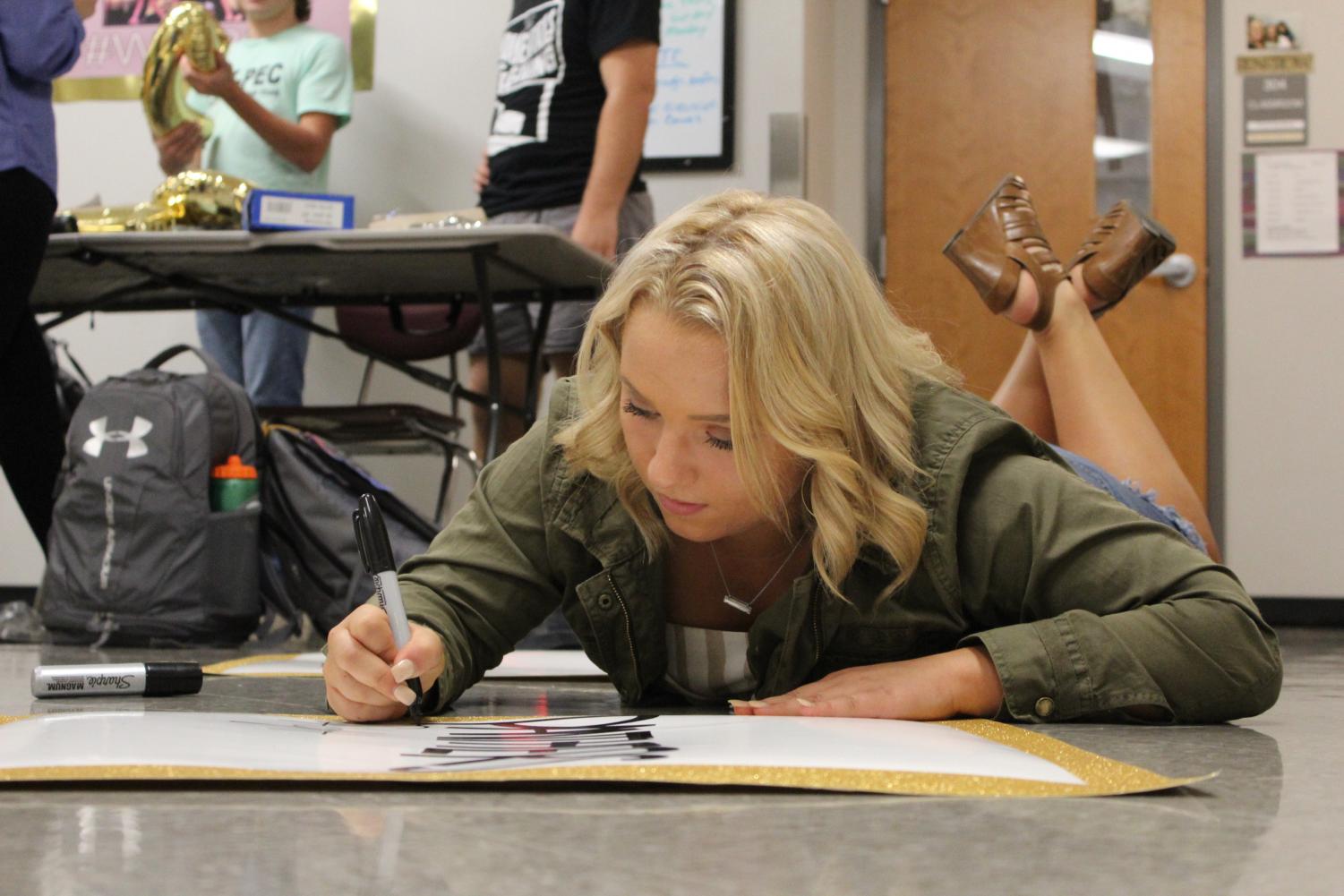 Focus. Writing on a poster board in sharpie, junior Abbey Park lays on the ground and gives her full attention to her sign. Right after Park got done decorating the hallway, she went straight to prowler practice.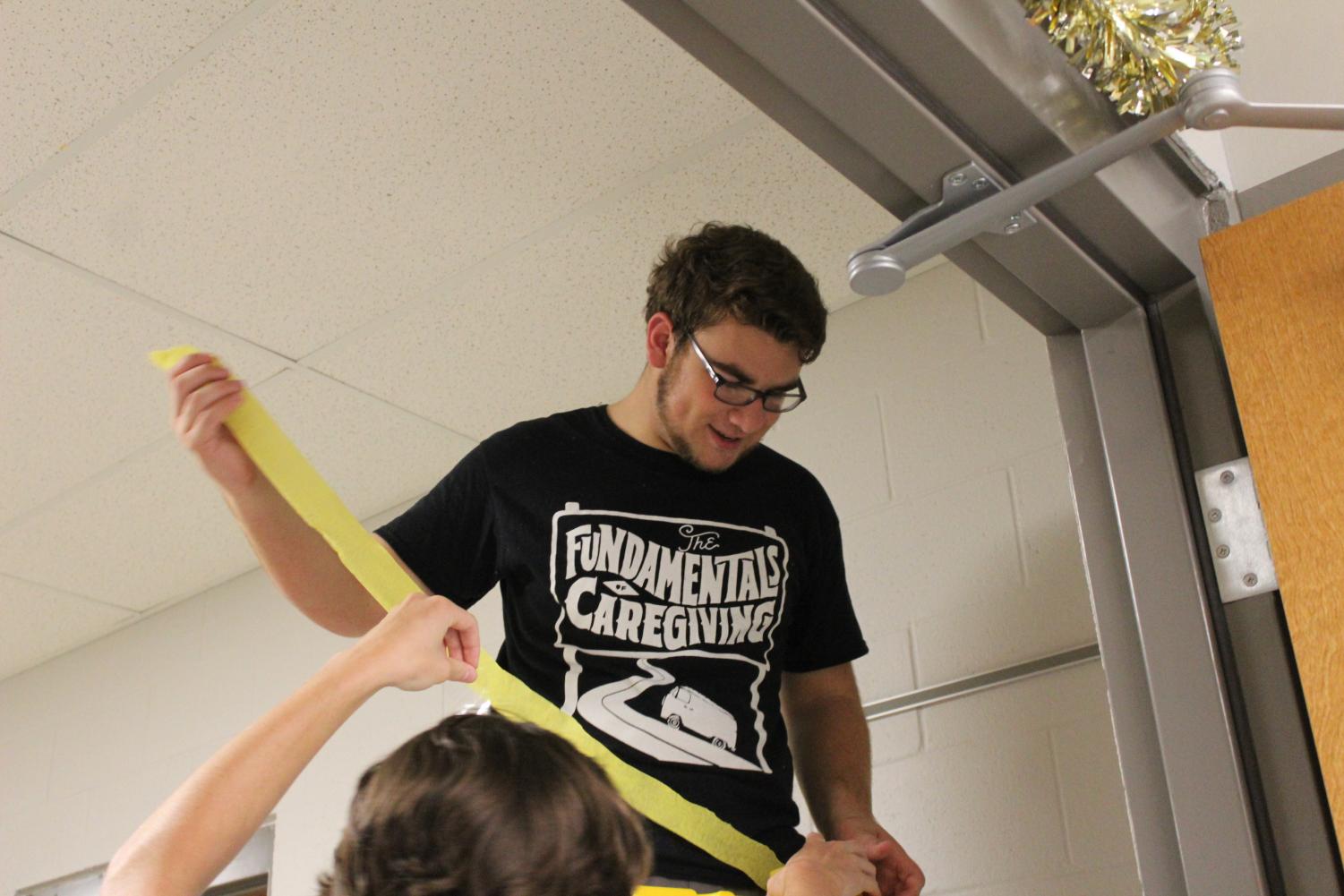 Hang. Putting up streamers, junior Robbie Keays volunteers to decorate the hallways. Keays is not in student senate but was available to decorate after school. Keays is involved in drama club, student leadership team, and choir.